The added value of Profource for your NetSuite environment
Profource focuses on organizations that are evolving. From fast-growing start-ups to large established companies that want to take the next step in digitizing their business processes. For them we realize integral, secure NetSuite environments that integrate their business processes and data.
Because we work at the intersection of ERP and Finance, we understand the underlying processes. Our consultants work the first years in financial management functions and grow into the role of implementation consultant. They think strategically about making your business operations more efficient with NetSuite and also realize it. Smart systems, efficient processes, fast steps forward. That is our added value!
Largest partner in the Benelux
25 consultants
Integrations
Finance, procurement, supply chain, CRM, warehouse management, project administration
Switching to NetSuite? We know how it works
Proven implementation methodologyFrom finance to procurement and logistics, project management and CRM. At Profource, we have developed a standard method of implementing NetSuite safely and in phases. With our agile implementation method FAST, we work in short iterations where we gradually add more and more functionality. We usually start with the financial processes and then gradually build out the environment.
Precisely tailored to your processes, without customization We know our way around the various NetSuite modules and make optimal use of the flexibility the platform offers. We configure workflows, reports, checks and interfaces. Our experience is that in 95% of cases no customization is needed.
Integration specialist The key to successful digitization is integration. The NetSuite platform offers many possibilities that we are happy to advise you on. We can carry out the entire process, from analysis to testing and implementation. Whether it is about processing bank traffic, WMS, web shops, sales channels or middleware solutions, we take care of it from start to finish.
Master data permanently in orderWe ensure that all data is stored in one central database, so that everyone in the organization has a single point of contact. A design of the master data is a standard part of the implementation process, including cleaning and migrating data. This way you start with a clean dataset that can be easily updated, expanded and maintained from within NetSuite.
Scalable project organization The NetSuite platform is fully scalable. This also applies to Profource as an implementation partner. We run both small and large projects, and have sufficient capacity to handle any peaks in project load.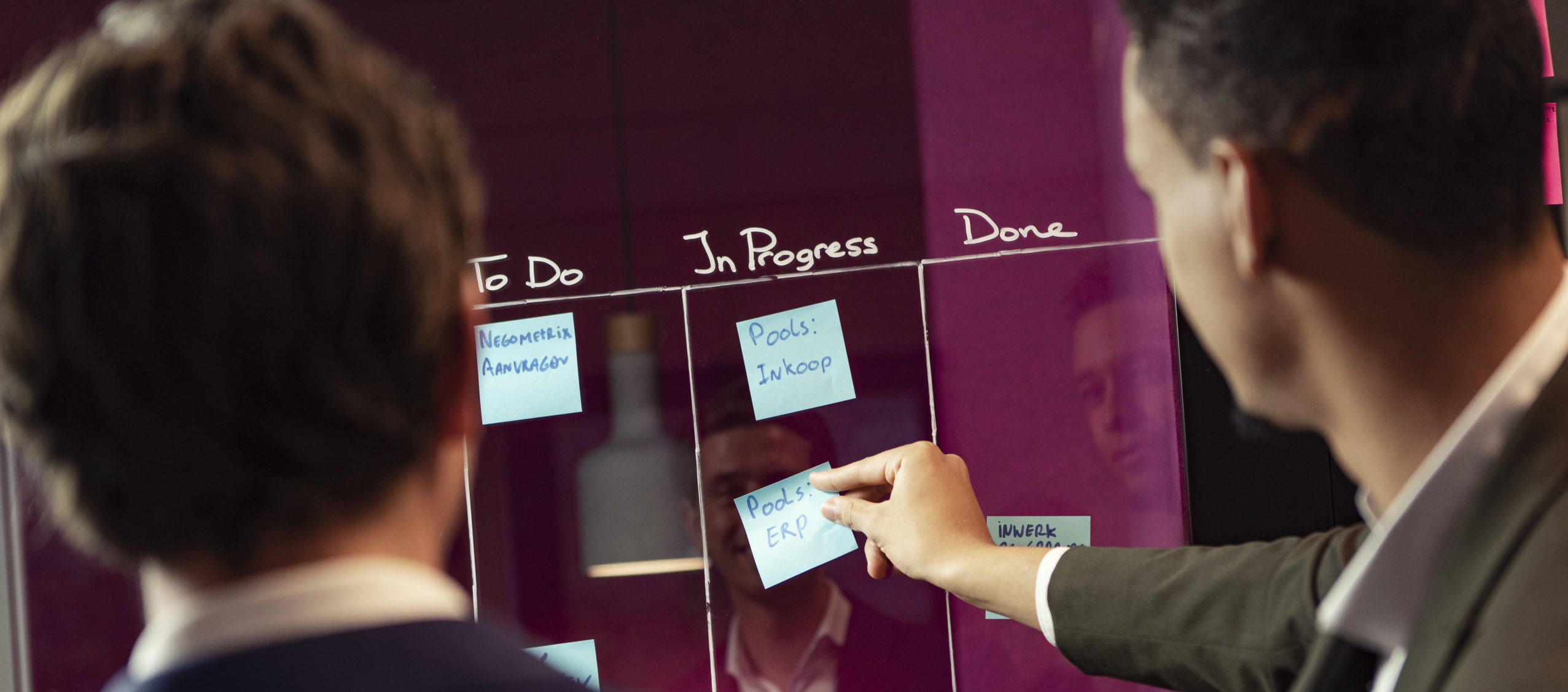 Profource provides room for continuous innovation

Our goal is to enable our customers to take maximum advantage of the opportunities NetSuite offers. However, organizations are constantly changing and NetSuite is also in a state of flux. That's why our services go beyond a one-time implementation. We also keep our finger on the pulse after the project has been completed. With our CALM service we keep clients informed of relevant developments in NetSuite so they can use new features and stay up-to-date. This offers continuity and innovation.
Services
NetSuite Consulting. Deployment of ERP specialists on a project basis, for the implementation or further development of NetSuite. We have very experienced and enthusiastic project leaders, implementation consultants, technical consultants, application testers, trainers and other NetSuite professionals who are happy to help you further. We provide this service on a project basis. We make clear agreements in advance about the turnaround time, scope and price of the project so you know where you stand.
Application and functional management of your NetSuite environment For all your questions, incidents and change requests you can contact our Service Desk for our CALM service. Here professional NetSuite specialists are ready to help you further. For this we conclude an SLA with you so it is clear what you can expect from us and at what cost. For larger changes in the configuration and/or additional customization, we work on a project basis.
Operational management: are you temporarily short of hands in the financial administration? Or do you need extra NetSuite capacity to bring your procurement administration to a higher level? Then we refer you to our finance and control consulting.
Learn more?
Would you like more information about NetSuite? Then leave your question on our contact page. Or call us at 088 – 77 636 00. We look forward to getting to know you.