Karl Lagerfeld: From use of Excel to Oracle HCM Cloud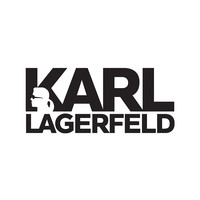 Karl Lagerfeld combines Parisian classics with a rock-chic attitude and tailored silhouettes. The portfolio includes accessible, ambitious collections for women, men and children, as well as perfumes and candles.
Driven by consumer engagement, Karl Lagerfeld's immersive retail experience includes more than 200 monobrand shops worldwide, with key locations in Paris, London, Munich, Moscow, Dubai and Shanghai. The brand further connects with consumers through a premium wholesale distribution network in Europe, the Middle East and Asia. The global flagship store on KARL.COM reaches 96 countries.
Customer facts
500 employees
2 headquarters: Amsterdam and Paris
200 monobrand stores
Project facts
Start February 2020 up to May 2020
11 countries in scope
Oracle HCM
– Core HCM
– Absence Management
Project description
Karl Lagerfeld has strong international growth ambitions and this required a professionalisation of the HR organisation. The organisation used Loket for the HR administration in the Netherlands and Excel for the other countries. Various local providers were used for payroll. The aim was to replace and automate the paperwork and Excel lists in order to reduce processing times and the margin of error.
To enable future growth, HR ambitions and improving the role of HR within the organisation, Karl Lagerfeld chose Oracle HCM Cloud and Profource as implementation partner. They decided not to roll out all the desired modules at once, but to roll out in phases.
Details
By using the FAST implementation method, we were able to involve the customer effectively from the beginning and work together on the best solution. In a short period of time, we managed to create a solution for the customer that helps them further in their ambitions to expand and we were able to take them along in their impactful digitalisation journey.
Learn more?
If after reading this case you are interested in receiving further information, please post your question on our contact page, or call us on +31 (0)88 77 636 00, directly. We look forward to hearing from you.