Run ESS jobs from several modules
Until Release 12, the Fusion Domains were separated. Therefore, it was not possible to create Job Sets which involve ESS Jobs from different domains. Since Release 13 these domains are integrated into one domain (FA). This entails there is no restriction to combine any combination of ESS Jobs into a Job Set. This enables business processes to be much more efficient and less error-prone.
How to run ESS Jobs in multiple Modules
This option is very useful to make a business process, for which running ESS Jobs in multiple Modules is needed, more efficient. For example, when you want to send invoices from the Contract module to your customers, it is possible to run the needed ESS jobs with a single Job Set containing ESS Jobs from multiple Modules, in this case the modules Contracts and AR.
Run several ESS Jobs easily from different modules!
When it is necessary to run several ESS Jobs from different modules, this option ensures more efficiency. It is a simple solution that can significantly benefit customers, saving time and money.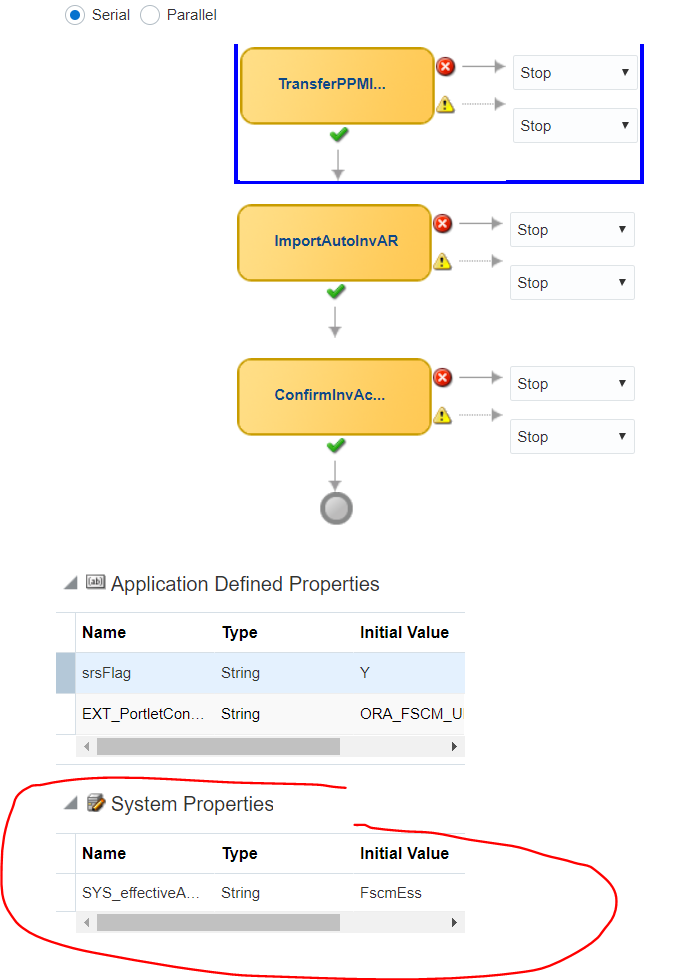 Meer weten?
Maakt deze case u nieuwsgierig naar meer informatie? Laat dan uw vraag achter op onze contactpagina. Of bel naar 088 - 77 636 00. We zien uit naar een kennismaking.