store all the important information and links on one page
As Application Support we believe it's important that all relevant information we provide to our customers is easy accessible for the users. This is why we created a page that is available on the Oracle homepage and Oracle navigator. It can store all the important information and links that are important for your organization.
One stop access
On your Oracle homepage an icon is available called Profource Application Support. Here all information can be stored regarding services we provide you. (eg. real time information, links to external URL that can be accessed easily via Fusion etc.)

Security
Access to the different pages in the 'Dashboard application support' can be defined per user group. (e.g. key users, first-line support, second-line support etc.)
Profource Application Dashboard
In the 'Profource Application Dashboard' we have pre-defined pages. On these pages reports and dashboards that help us monitor your processes are available. If needed these can be customized to your specific needs and it is  possible to create new ones. This shows real time data.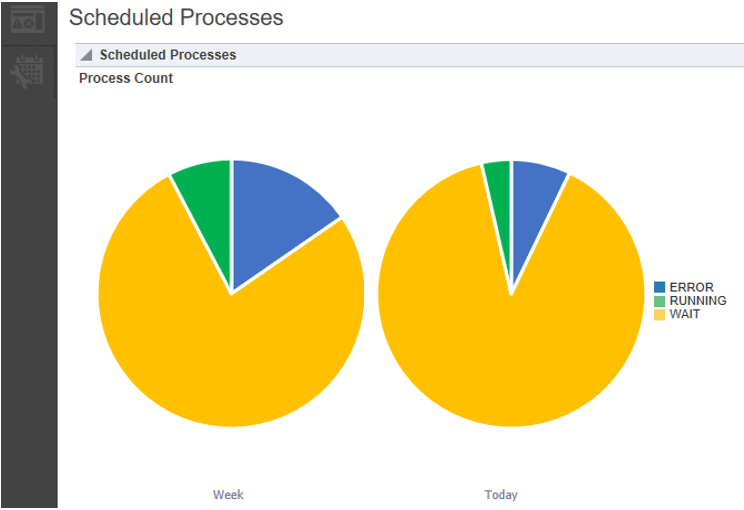 Profource Education
Profource has standard training material, but can also customize the training material to your specific needs. This material can be stored on a local page. It is possible to create an Icon with a static URL that opens this page is a new window (e.g. quick reference card, process flows, detailed work instructions etc.)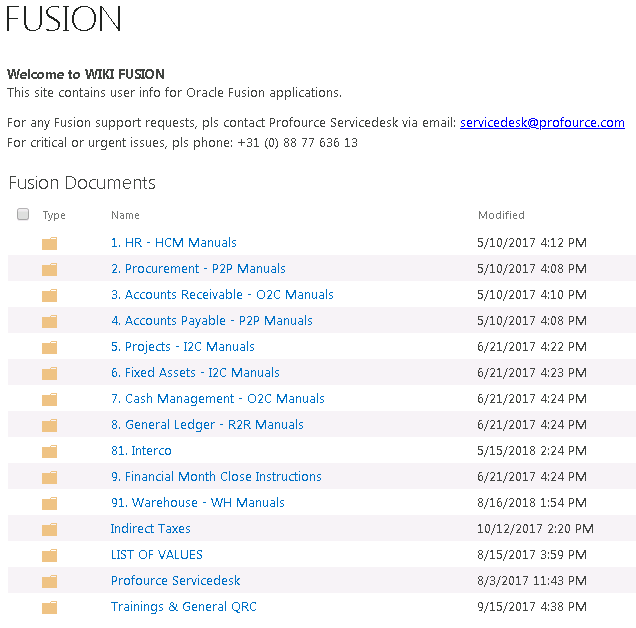 Meer weten?
Maakt deze case u nieuwsgierig naar meer informatie? Laat dan uw vraag achter op onze contactpagina. Of bel naar 088 - 77 636 00. We zien uit naar een kennismaking.