What's new in Oracle release 21A?
When reviewing the 21A release notes, there were three features which immediately caught our attention. These features put a smile on our faces, below you can read why! Also, we provide implementation advise and considerations.
Dynamic Creation of Account Combination for Inventory Transactions
Before this feature was introduced, it was only possible to use existing account combinations in the miscellaneous transaction UI. Now dynamic creation can be enabled (just like this was already possible for other transactions) and submitting the transaction will dynamically create the account combination. This is a great benefit:
During implementation / data migration;
If you do not use fixed account combinations for miscellaneous transactions;
When you frequently update segments of your chart of accounts, for instance by adding different product/ market segments.
Setup is required to enable this feature however only enabling the opt-in is required. If you are using a large diversity of account combinations; why wait?

Do note that you need to have dynamic insertion enabled on your chart of accounts structure instance.
Dynamic insertion allows the creation of account combinations automatically in Oracle Cloud when these are first entered.
Route purchase order and requisition approval based on any segment of charge account
Based on the release notes, we were already quite happy with this feature, but we were even happier when we found out this is also possible for the requisition approval!
Before 21A, purchase order and requisition approvals could be routed based on account, cost center or company, but not be based on any other segments of your chart of accounts. We have encountered many requirements where customers wanted to route their approvals based on other segments, which was previously not possible. 21A enables flexible configuration of approval rules based on the full accounting string.
This means even dependencies can be set up, for instance for a combination of segment 1, 2 and 3 as you can see in the example below!
---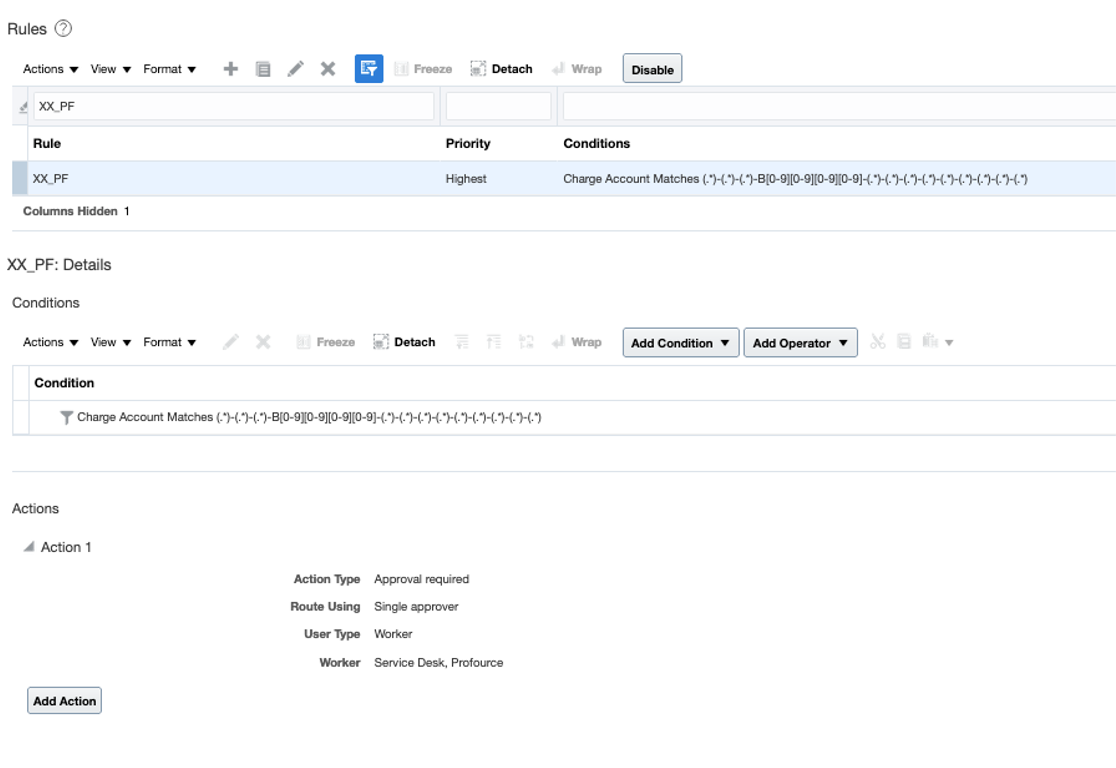 ---
This feature does not require any opt-ins which means as soon as you upgrade to 21A you can configure your approval rules with the greatest flexibility.
Communicate Purchase Orders to Multiple Email Recipients
We consider this feature as a promising start. We know many customers who require purchase orders to be sent to multiple supplier e-mail addresses at once. Previously, it was not possible to enter multiple e-mail addresses in the purchase order communication field as it would 'block' based on the comma.
21A offers users the possibility to enter multiple e-mail addresses on the purchase order as you can see below: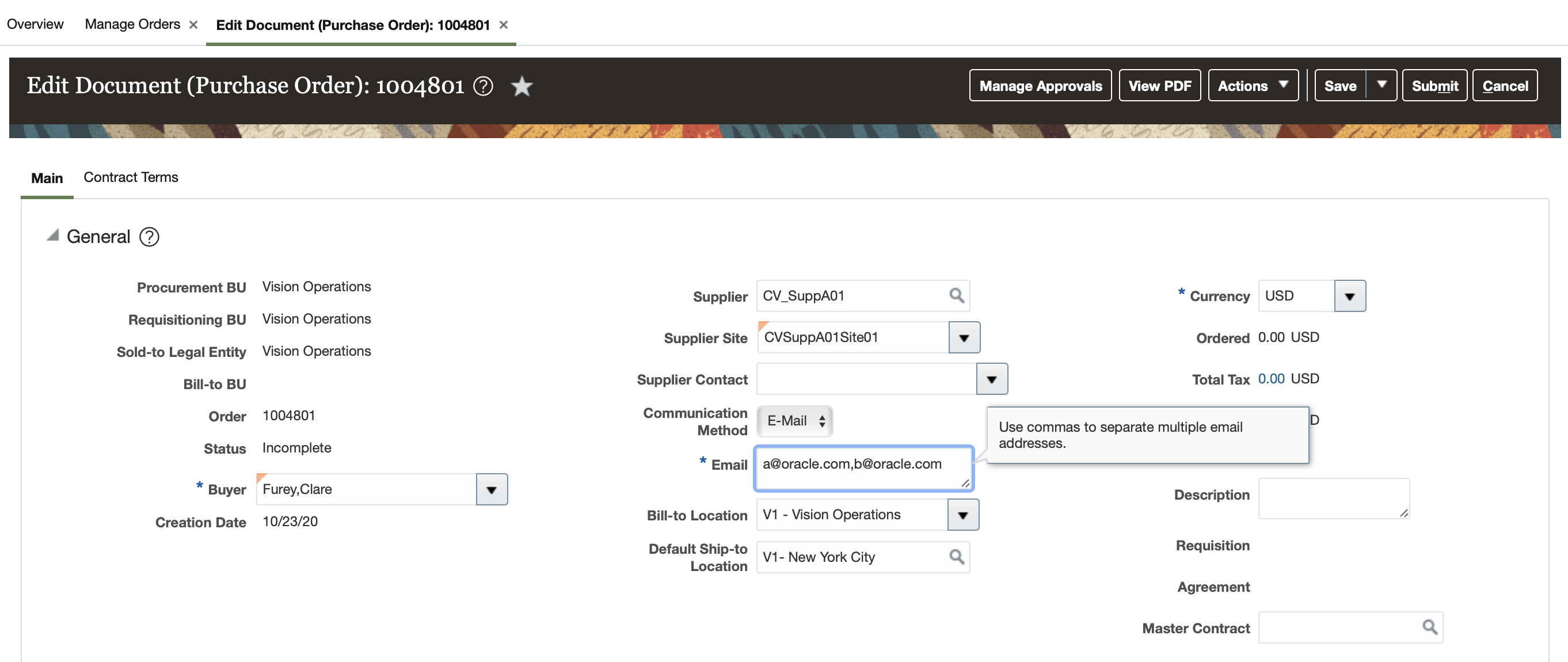 Ideally, this feature would be expanded to the supplier and/ or requisition. Allowing multiple e-mail addresses on the supplier site would mean the PO addresses would be filled automatically, without any buyer intervention. Allowing this feature on the purchase requisition would make this a powerful tool available to requesters as well.
At this moment we would strongly recommend this feature to customers who use FBDI or REST to create their purchase orders directly. For customers who mainly use touchless buying we hope Oracle will extend this feature in a coming release.
This feature is available out of the box in 21A and does not require any additional configuration.
Conclusion
This top 3 will no doubt bring a smile to your face, especially because none of these features require extensive or complicated configuration.
Meer weten?
Wilt u meer weten over Oracle releases of over onze dienstverlening op het gebied van Oracle implementaties en beheer? Neemt u dan contact met ons op via de contactpagina.