Profource implements e-invoicing in Oracle Cloud environment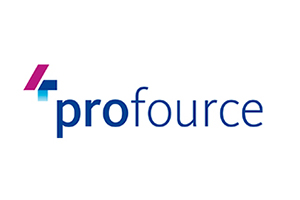 Profource supports organisations in optimising their administrative processes. With over 250 dedicated professionals, Profource is able to look beyond the boundaries of different disciplines, makes connections and take major, measurable steps forward.
Customer facts
Over 250 employees
2019 Oracle Cloud Implementation Award
Outgoing invoices: 6,000
Project facts
Start date: 1-7-2019
Project duration: 6 months
2 users
Project description
Since 2019, it's mandatory for government agencies to offer invoices via e-invoicing. Profource is involved in the e-invoicing process for many clients within the government, and has now also gained experience in implementing e-invoicing in Oracle Cloud.
The project was a perfect opportunity to optimize Profource's invoicing process and at the same time gain knowledge and experience from which Profource's clients will benefit.
The result of the project? Invoices are paid much faster and there is more time left for other activities.
Highlights
TIE Kinetix and Profource worked closely together in the e-invoicing implementation project. Profource provides the right guidance and TIE Kinetix provides the platform and solutions to realise e-invoicing. The project has shown the proficiency of Profource: combining process knowledge and technology.
"In the long run, e-invoicing is interesting for all organisations, but the biggest profit can be made when a large part of the customers works with e-invoicing. At the moment, 40% of our turnover is connected to the system," explains Jean-Marc. "Ultimately, the question is not if, but when you switch to e-invoicing."
Want to read more about this implementation? Read the following blog.
Want to get in touch?
If after reading this case you are interested in receiving further information, please post your question on our contact page, or call us on +31 (0)88 77 636 00, directly. We look forward to hearing from you.