Orange Group streamlined with Oracle Cloud Contracts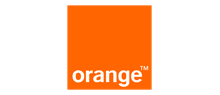 Orange is one of the largest players on the telecom market. This Telco offers a variety of products for the business market and the private market for mobile telephony and mobile Internet in 25 countries, of which eight in Europe. The head office of Orange is based in Paris, and Paris is the place of work for the majority of the company's employees: 95,000 of the 154,000 employed worldwide.
Orange is a major player in the telecom industry that is constantly expanding its market share by a series of takeovers and acquisitions. During the course of our project, global use of the brand name Orange continued to expand.  At the start of the project we worked for the brand Mobistar, which is now known by the name Orange Belgium. The work we undertake for Orange Belgium is carried out from attractive, modern offices in Brussels. Throughout the country, Orange Belgium employs a total staff of 1,712.
Our activities: 
The aim of the Orange Group for all its subsidiaries is to use a single ERP system: Oracle Cloud. This transformation is being undertaken as a large programme under the auspices of the head office in Paris. In each country a local team has been assembled that is responsible for country-specific implementation.
At Orange Belgium, the first step in the transformation to Oracle Cloud was the commissioning of Oracle Cloud Contracts to replace its existing SAP contracts database. Profource carried out this implementation on behalf of Orange Belgium. We structured Oracle Cloud Contracts for purchase contracts according to the specific wishes of the Belgian organisations. The process integrated a number of workflows for the various teams, leading to the full migration of all contracts from the SAP database.
The result: 
Thanks to the implementation of Oracle Cloud Contracts, Orange now has the possibility of relating contracts to purchases made within Oracle Cloud Procurement. The contracts are no longer a separate dataset, but are an integrated part of the procurement process. This gives Orange a clear insight into the level of contract exploitation.
Orange was so delighted with Profource that we are now responsible for supporting the managers in solving problems during the rest of the implementation and system upgrades. We test newly implemented functionalities and carry out migrations. In addition to Oracle Cloud Contracts, Profource is now also implementing Accounts Receivable, Cash Management and a banking solution at Orange Belgium.
Learn more?
If after reading this case you are interested in receiving further information, please post your question on our contact page, or call us on +31 (0)88 77 636 00, directly. We look forward to hearing from you.