SuiteWorld 2017: Next observations
On the last day of SuiteWorld the keynotes, sessions and conversations with customers and employees of NetSuite sink in. I would like to give you a reflection from the four days we spend diving into NetSuite. Foremost, I feel a lot of energy in our team to get to work with the application. We will follow our certification program in June and we can't wait to start on our first project straight after that.
Although NetSuite is new to all of us, I feel confident we have a good team of people that will understand the NetSuite application real quick. A lot of the functional and technical sessions give us the feeling NetSuite is a little bit different, but it's still an ERP system. It seems less complex and more user friendly than what we are used to with Oracle.
Growth Growth Growth
Everyone at NetSuite seems to understand the new strategy: Growth! Netsuite is aiming to concur the world, fast. We will need to find out in the future how fast Netsuite will grow in our markets. If the plans Netsuite presented all come true there can be a really bright future ahead of us working with Netsuite.
Verticals and stairways
Two buzz words we keep hearing in all sessions are verticals and stairways. Verticals being the different industries that Netsuite serves and the stairway is the new approach to implementing and selling Netsuite. For every industry (vertical) Netsuite is creating leading practices which includes process descriptions, and a preconfigured application. Per industry Netsuite created stairways which represents how far a customer is for using the application. The idea behind this is that the customer can evolve with adapting their business and expanding the use of NetSuite. This also leads to quicker implementations because you take a more phased approach and don't try to change the world at once, but one step at the time. Per step on the stairway there are workflows, standard dashboards and roles. This is what they now call SuiteSuccess.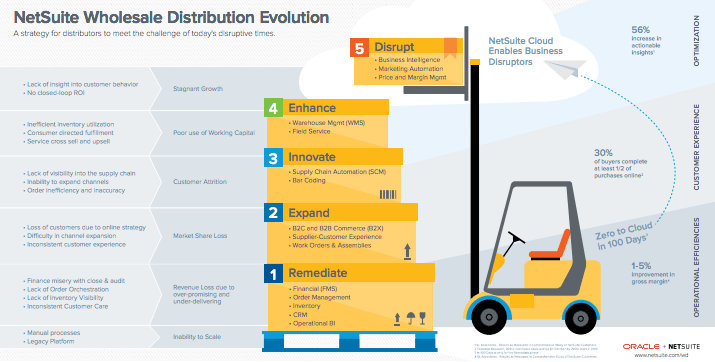 Customers and implementations
With Netsuite pushing SuiteSuccess as the new way forward we also need to reflect on what this means to Profource. The SuiteSuccess materials are not developed for all verticals yet. We have the feeling form the different sessions and demo's that Netsuite is strong in Wholesale/Distribution, Retail and E-commerce. For Profource retail and e-commerce are relatively new markets so that is exiting to start exploring that.
Also we see that the type of customer that is using Netsuite are typically fast growing, relatively young companies. For example Secrid has implemented Netsuite and they came to SuiteWorld with a team of four people because that are genuinely a fan of NetSuite.
I think for Profource this can be a very exciting new adventure together with Netsuite serving a new type of customers in terms of ambition, size and also industry.
Keynotes
If you are interested in the full story of Netsuite's strategy I suggest watching the two keynotes below.
Executive keynote with Jim McGeever (CEO of Netsuite) and Mark Hurd (CEO of Oracle).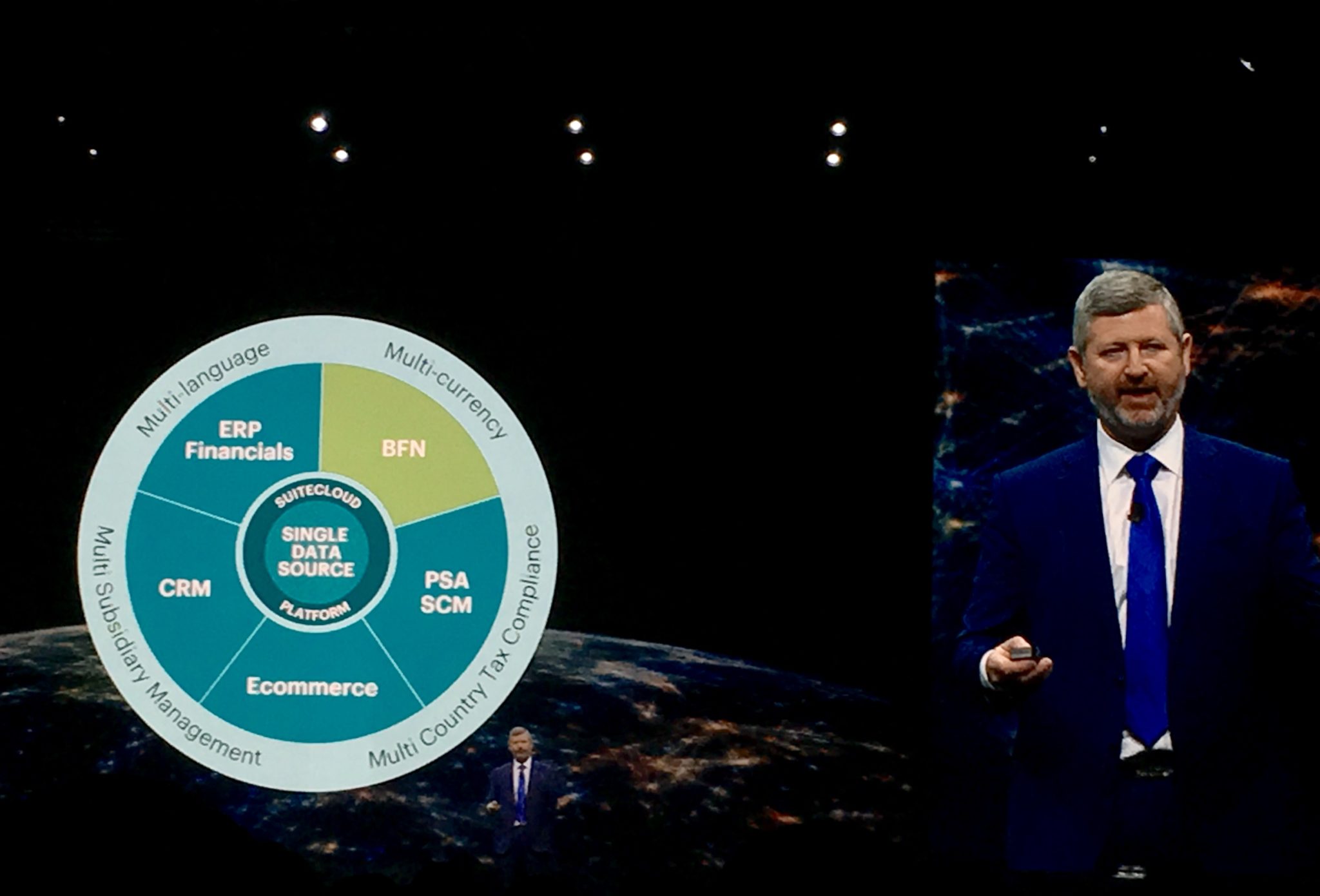 The Product keynote